The Crisis Center has several events happening in the coming months. Join us in supporting a great cause while having a good time!
Bubbles Summer Sipper Soiree: Saturday, June 3 at The Grange in Castle Rock.  Tickets available at Bubbles Liquor World or online at www.bubblesliquorworld.com

A fun, casual evening of sampling dozens of Rose and white wines and light appetizers.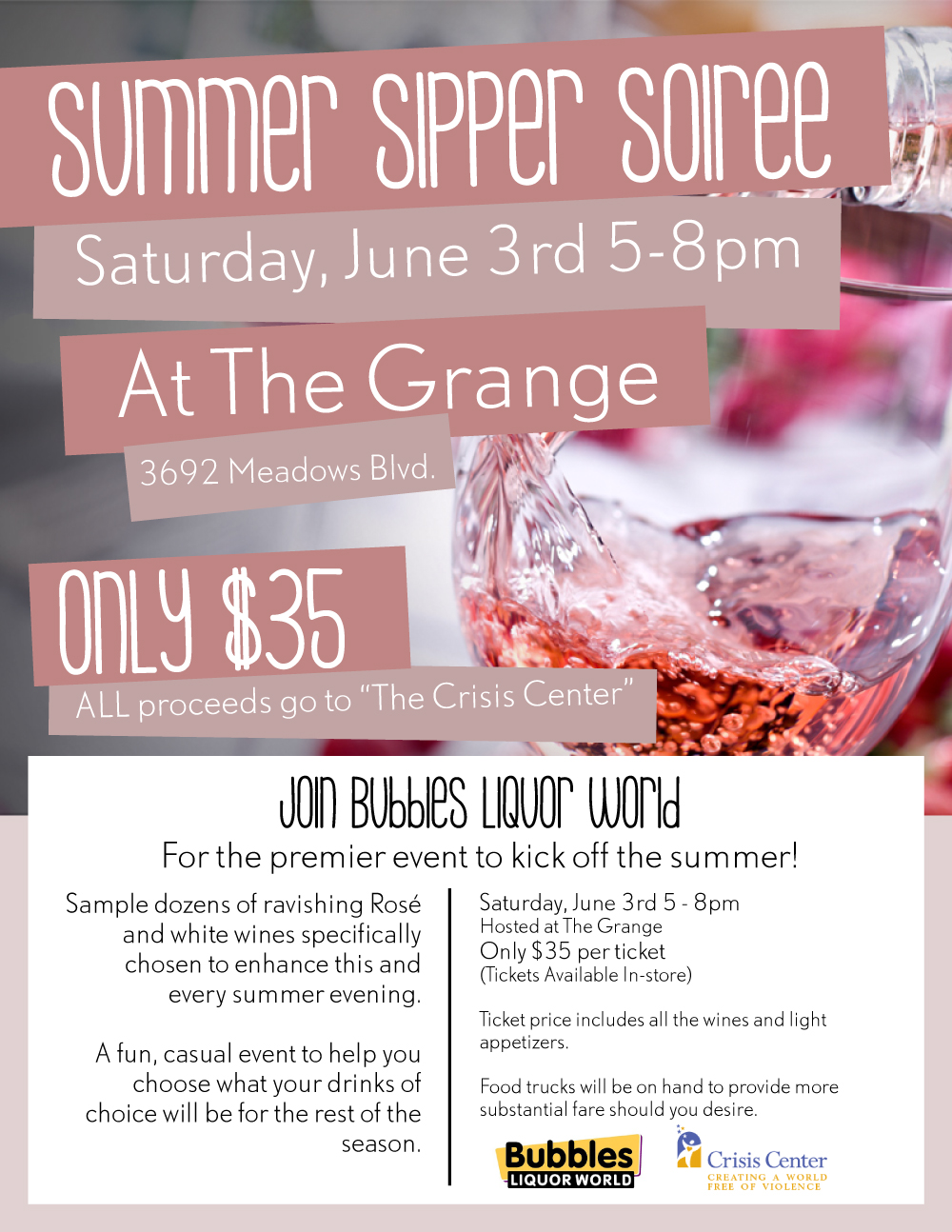 Tour de Ladies: Saturday, July 8.  Registration is open now at www.tourdeladies.com
Perry Park golf tournament: July 31, August 1-2 at Perry Park golf club.
Brewfest: Saturday, August 26 at the Douglas County Event Center.  More details and tickets on sale soon!
We have also partnered with Dark Horse Colorado for the Love Yourself Always XO campaign.  A portion of the proceeds of each t-shirt purchased will support the Crisis Center's initiatives around teen dating violence.  Visit www.companycasuals.com/crisiscenter to purchase your t-shirt today!