Join us in supporting a great cause while having a good time at any of the Crisis Center's upcoming events!
Future for Families Gala: Friday, November 10, 2017 at the Hilton Denver Inverness. The Crisis Center's annual formal event features a keynote speaker, silent and live auctions, paddle raiser giving, plated dinner and entertainment.  Sponsorship opportunities available.
Empty Bowl: After an in-depth analysis of the Empty Bowl event, the Crisis Center determined that after 16 years, the event was no longer doing what the agency needed it to do. The income of the event was declining and the expenses in dollars and staff time outweighed the income generated.  While this was a difficult decision to make, it is imperative for the success of the agency to be proactive in analyzing all of our programs, services and events.  We encourage our supporters to participate in other Crisis Center collaborative events throughout the year, or to attend our Gala event in November.
Collaborative Events
The Crisis Center is appreciative of support from our collaborative partners.  We welcome the opportunity to benefit from charitable and fundraising events hosted by groups and individuals. Contact the Crisis Center's outreach team at outreach@thecrisiscenter.org to learn more about collaborating with us.
Upcoming Events:
High School Athlete Mentorship Program Info Night: Tuesday, September 26 from 6-7 pm at the Philip S. Miller Library in Castle Rock: Join us for this open community event to learn more about two national teen dating violence prevention programs we are seeking to implement with local high school sports teams: Coaching Boys Into Men & Athletes As Leaders. Students, parents, coaches, administrators, and interested community members are all encouraged to attend!
Elitch Gardens Theme & Water Park: Save $20 off main gate price and help a great cause!  Visit http://www.elitchgardens.com/TheCrisisCenter to purchase your ticket today!
Love Yourself Always XO: an ongoing campaign to support the Crisis Center

A portion of the proceeds of each t-shirt purchased will support the Crisis Center's initiatives around teen dating violence.  Visit www.companycasuals.com/crisiscenter to purchase your t-shirt today!
Thank you to our collaborative partners who have hosted events this year!
Goddard School Block Party: June 2017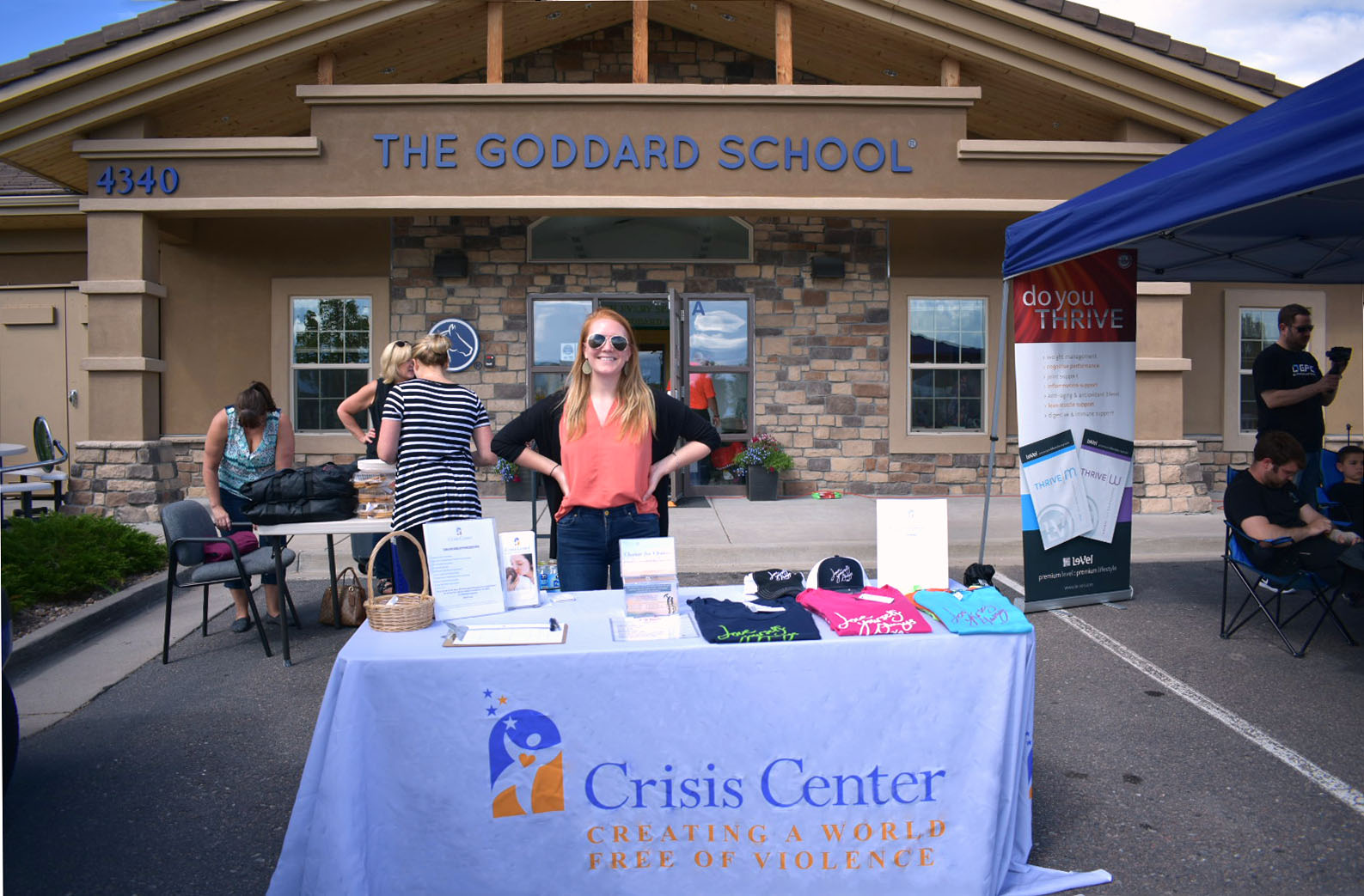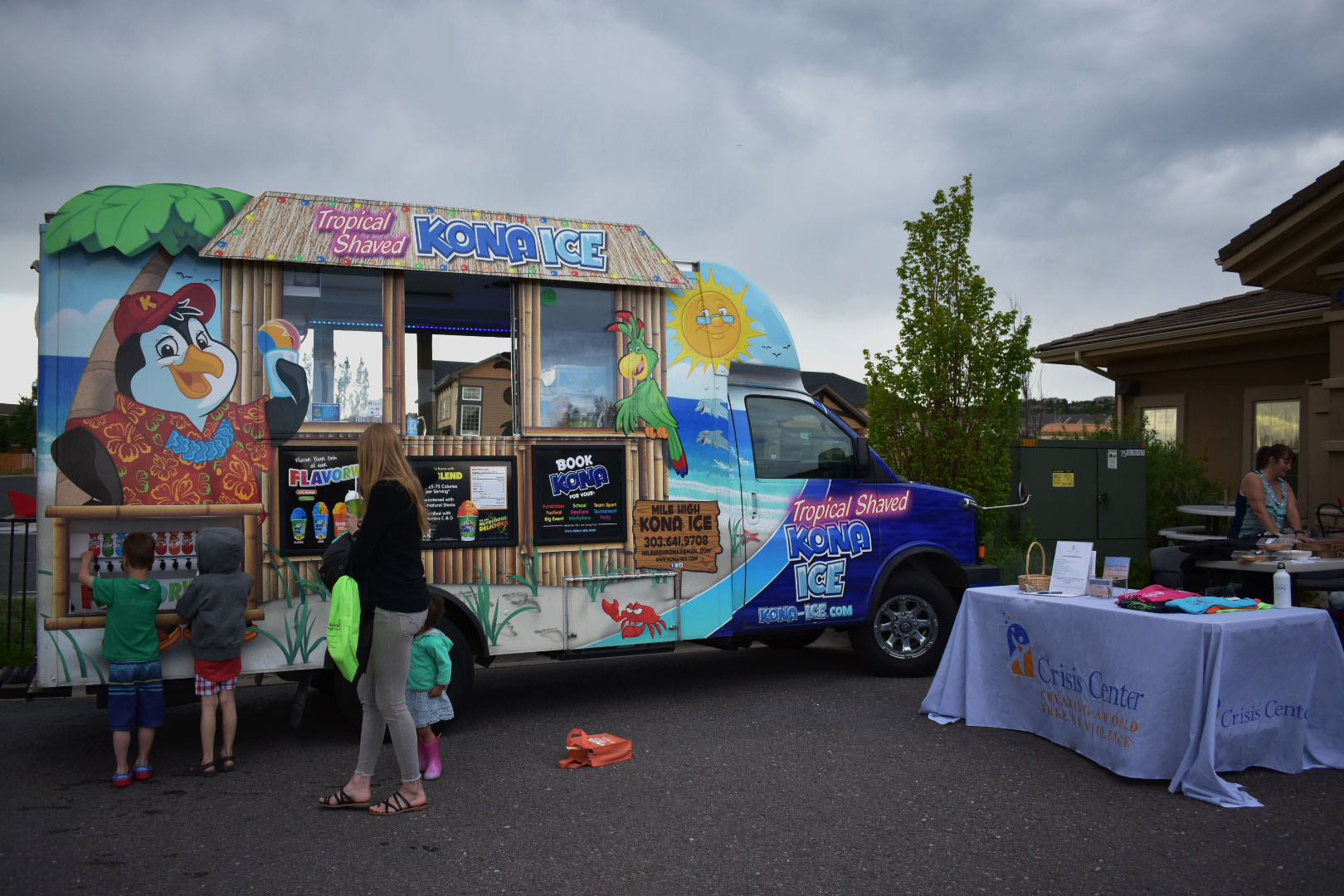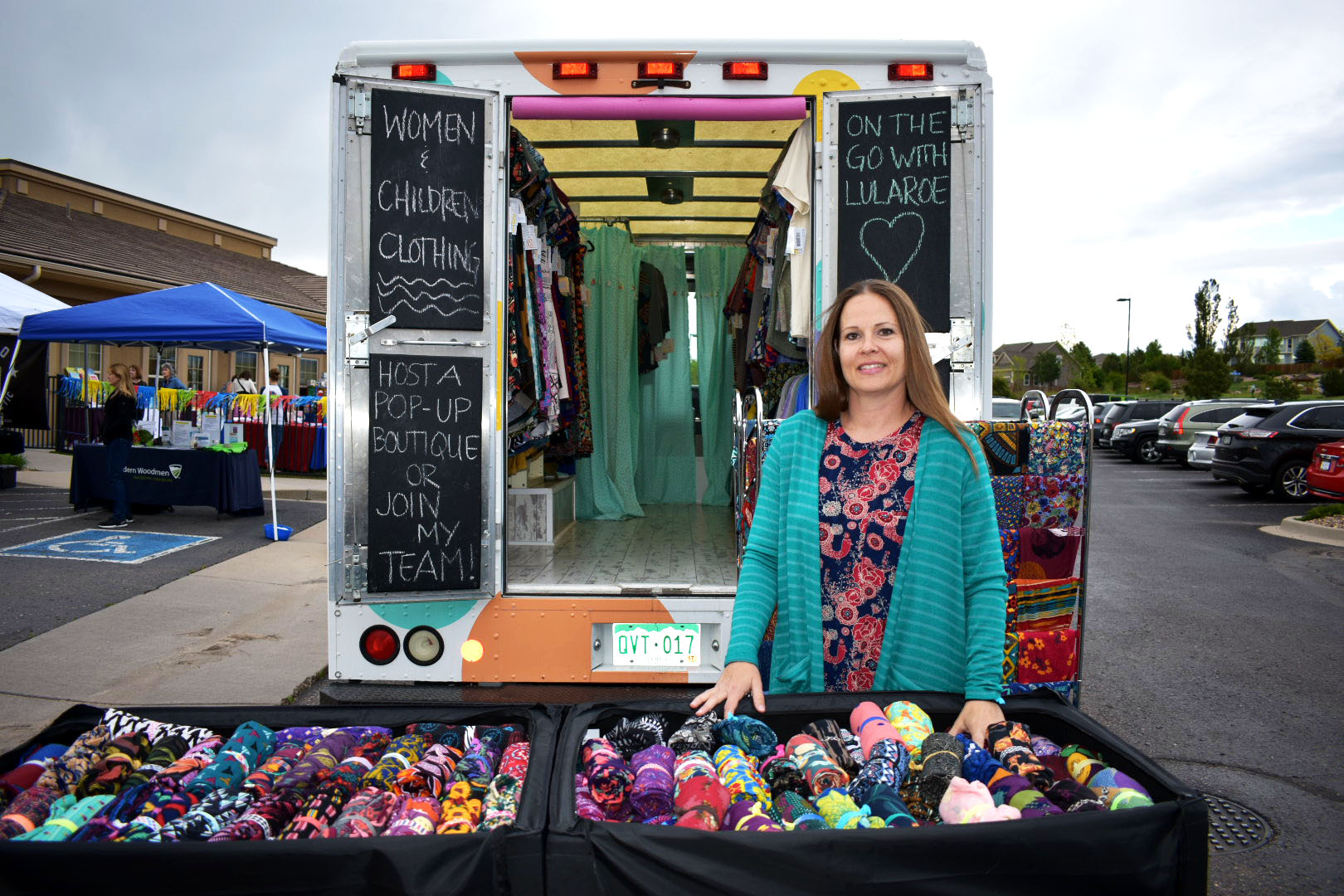 Bubbles Summer Sipper Soiree: June 2017