The Crisis Center offers specialized training, educational presentations, violence prevention initiatives, annual fund-raisers, and outreach booths to raise awareness of this very important social issue.  We educate the community to have a better understanding of the personal tragedies involved, the resulting public impact, and the economic costs from the growing incidence of family violence and conflict.
One major focus of the Crisis Center's outreach work involves implementing prevention programs in local schools.
For the past 5 years, the Crisis Center has partnered with the Chaparral High School Drama Club to bring "The Outrage" to 10th graders throughout Douglas County. "The Outrage" is a dramatic performance that addresses the topics of teen dating violence and sexual assault, through depicting realistic dating situations. The performance is followed by a Question and Answer segment, where students have the opportunity to further discuss these issues with a Crisis Center staff member.
Since 2012, the Crisis Center and Chaparral High School have delivered 43 performances of "The Outrage," reaching 14 schools throughout Douglas County. Between 2015 and 2017 alone, we've reached over 2,400 students, with compelling results: after seeing "The Outrage", 94% of students surveyed reported that they are likely to take action if they question the safety and health of a teen relationship.
In addition to "The Outrage", we are working to implement additional programs in local high schools in the 2017-18 school year, including: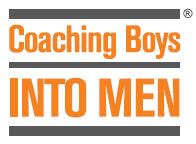 Coaching Boys Into Men® (CBIM) is an evidence-based violence prevention program that trains and motivates high school coaches to teach their young male athletes healthy relationship skills and that violence never equals strength. Over the course of a season, CBIM coaches lead their players through brief weekly activities that address themes such as personal responsibility, respectful behavior, and relationship abuse. Coaching Boys into Men® is a program of Futures Without Violence, a non-profit organization that works to end violence against women, children, and families around the world.
If you are interested in learning more about these programs or in implementing one of these programs in your school, please contact the Crisis Center's outreach team at outreach@thecrisiscenter.org or 303-688-1094.